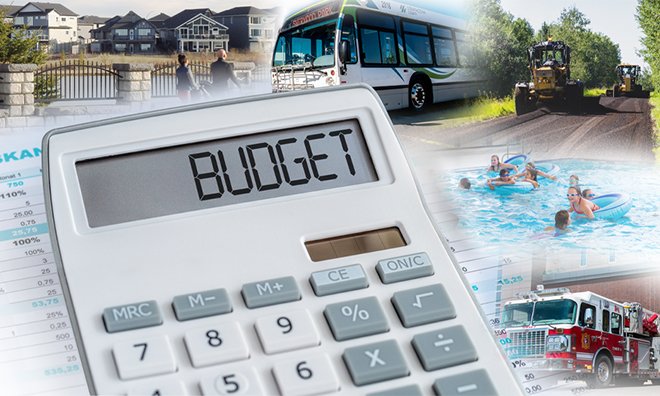 2023 budget
Strathcona County is committed to providing high quality services in an effective, efficient and financially sustainable way.  
Council and community priorities, programs and services, infrastructure and assets are all considered in budgeting.  
The County approves a multi-year budget every year detailing how dollars will be spent to maintain and improve municipal programs and services for the community. It's a balance between setting a reasonable tax rate and delivering services expected by residents and businesses.
Budget approved
In an economic climate of high inflation, increased energy costs, supply shortages, shrinking grant dollars and post pandemic recovery realities, Strathcona County Council dug deep to look at ways to lessen the impact of these challenges to keep property taxes as low as possible.
Following budget deliberations on November 24, Council approved a 4.6 per cent tax revenue increase for 2023.
A sample single-family residential property assessed at $431,000 (average sample) would see an increase of $84 more a year, or $7 monthly, for municipal services.
Approved 2023 budget - Media release - November 25, 2022
The budget meeting ran November 16, 17, 18, 21, and 24.
(2023 budget meeting presentations and materials are found under the November 16 meeting date.The public can view the recorded meeting as well.) 
On November 16, administration presented the 2023 Multi-year Recommended Budget to Council as a starting point to discussions in setting the budget. The final budget as approved will be posted here when available. 
2023 Multi-year Recommended Budget (19.3 MB)
Recommended 2023 budget - Media release - November 16, 2022
The final municipal tax rate is approved in the spring of 2023. In addition to the municipal property tax requirement, the consolidated tax rate will factor in requisition amounts for provincial education, the Strathcona County Library, and the Heartland Housing Foundation.
Strathcona County property taxes are among the lowest of Alberta municipalities, with the lowest urban tax rate in the Edmonton region.
Budget public engagement
Budget public hearings were held on September 27 and November 21, 2022.
In the spring of 2022, a budget survey was conducted.
Questions can be directed to info@strathcona.ca.
2022 Budget
The 2022 multi-year budget was approved on December 2, 2021.
Prior years' budgets