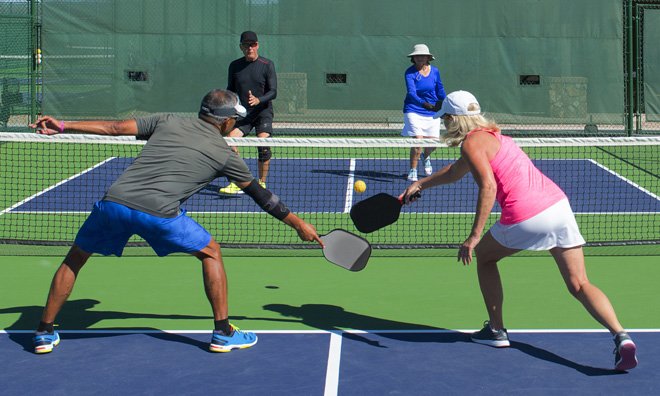 Pickleball is a paddle sport that combines elements of badminton, ping-pong, and tennis. Two or four players use short, solid paddles to hit a small ball over a net. The game uses a mix of short and long-range strategies, and can be very fast-paced when played by experienced players.
There are many excellent opportunities for both indoor and outdoor pickleball throughout Strathcona County.
---
Indoor pickleball times and locations
Looking for outdoor pickleball locations?
---
Pickleball association
The Strathcona Pickleball Association offers structured lessons. You don't have to have any experience playing pickleball to come to our scheduled drop-in times; players are great at welcoming new people to the game, and are often happy to teach the basics.
Facility guidelines and private bookings
Drop-in opportunities are included on the monthly recreation pass.
Prices subject to change, confirm with facility staff before booking.