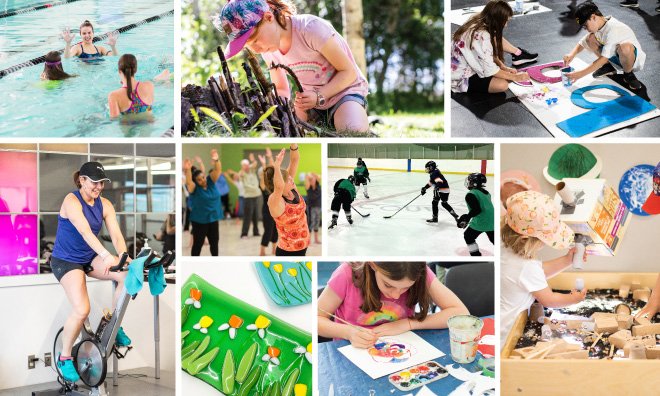 Strathcona County offers recreation and culture programs throughout the year in summer, fall, winter and spring registration sessions.
Spring Programs
Registration begins
Tuesday, March 14 at 7 a.m. for all programs except swimming.
Tuesday, March 21 at 7 a.m. for swimming programs.
The printed guide is now available for pick up in our recreation facilities.
View the spring guide today!
Seasonal programs
Spring break programs
Make the most out of spring break! We have an exciting lineup of spring break programs to keep your kids occupied during their time off school in March.
Registration for spring break programs available starting Tuesday, February 28.
Program registrations and individual course listings are handled through our online registration portal, Recreation Online.
Program registration feedback
Please click the link to provide your feedback (a one question poll) for your preferred times for registering in Recreation and Culture programs (including swimming).
Last modified: March 24, 2023, 3:54 p.m.
---
Registered programs enewsletter
Sign up for our enewsletter to get regular updates on registration dates and recreation and culture program features.