Strathcona County artists invited to take part in the annual art acquisition
March 15, 2023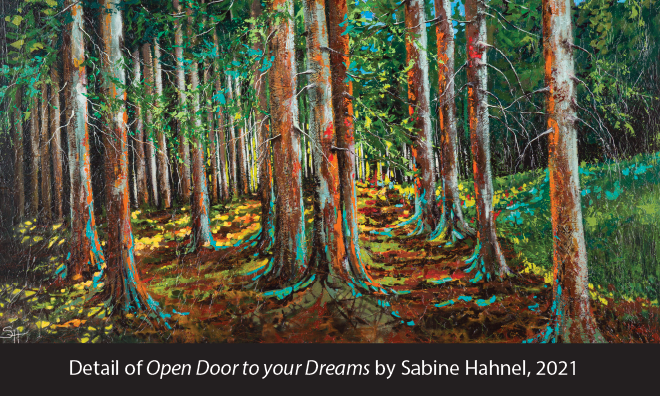 Each year, Strathcona County supports local talent by purchasing artwork through its Annual Art Acquisition Program and Salon Exhibition. Local artists, and those with a significant connection to Strathcona County, are encouraged to submit their artwork for consideration. The application deadline is April 17.

Strathcona County is seeking submissions representing the diversity of this community, including representation from artists who identify as Indigenous, Black, People of Colour, as well as people of all sexual orientations and gender identities and people with disabilities.
 
Submissions will be proudly displayed through "The Strathcona Salon" exhibition at Gallery@501 from May 11 to June 24. From this exhibit, a jury of practicing artists and County residents recommend artworks to join the County's permanent art collection. The "Salon" also features artwork by 10 promising youth artists selected by a jury during the Art Society of Strathcona County's annual youth exhibition.
 
Artwork selected for the County's permanent art collection will be announced during the celebration event at Gallery@501 on June 22 at 7 p.m. Artists and guests will join members of the Council at the celebration event, during which a $100.00 People's Choice Award will also be awarded.
 
The Annual Art Acquisition Program is hosted by the Art Collection Advisory Committee, a group of citizen artists, curators, and professionals who guide Strathcona County's permanent art collection and provide feedback on public art projects.
 
Since its inception in 1987, the Annual Art Acquisition Program has facilitated the purchase of 292 artworks, investing $184,609 in local artists. Strathcona County's permanent Art Collection comprises 390 interior and exterior artworks, including 43 major public art commissions.
For more information on the program, visit strathcona.ca/artacquisition.
                                                      - 30 -
Contact: Strathcona County Communications, 780-410-6595